14 May 2017
'Maa'
Maa!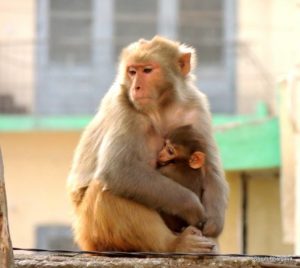 The mind has innumerable thoughts when it's about Maa (Mother).
Untold thoughts,
Obvious thoughts,
Some Comfortable,
Never Harsh,
Impeccable one's,
Supportive,
Super powered woman comes to mind – when it's about Maa.
Love has to be her default giveaway and caretaking a responsibility.
The world has now created types of mothers –
Biological Mother
Non Biological Mother
Surrogate Mother
Mother in same sex (since lesbian relationship is now acceptable in some countries)
Nevertheless many of us gets to experience One biological mother and when God sees one isn't enough for the love you deserve, you happen to gain love of non biological mothers in form of your aunt, grand mother, they are no less when it comes to showering love. These days even close friends aren't less than mom's. Don't you have some from whom you can't hide anything. They are the one's who are your mom in form of your friends ;).
Some of you reading this might have been blessed with lots of Motherly love and some of you must be missing the motherly love that you had. Fortunately most of us for sometime or for longer have known how precious the love of a mother is and we all can agree here that Love is only real.
There is a contradiction of thoughts on social media about Mother's Day. Some say 'why to have one day for the mother, every day should be special for her.' The other opinion comes with pictures and expressions. If we see deeply and ponder over this, we will find that both the opinions are equally important and the most important thing in this world, where hatred is rising and the respect for elders has been depreciating; stay less surprised if the coming generation gets to see less of elderly people because of the kind of average life (no. of years) that the present generation has- in fact each generation today has got a chance to express the love the heart holds. We get a chance through these special days to say at least once in an year how special has been someone in our lives.
The expression!
Yes the expression of love and putting it into words and pictures and moments and gifts matters. It does matter a lot. This doesn't mean that one day is special and rests are not, it depends all upon you and your interests, commitments and priorities.
Every year the importance that the mother holds changes in your life. New people come in your life – in form of your partner, your children, close friends but Mother remains the same and one and only. You must have heard about this term called Mamma's boy or Mamma's girl. A large part of Indian society has the command of head woman in the family. If you see around you will definitely find boys and girls who study, explore and do everything according to their interest but when it comes to marriage they tend to be bounded by the view of their folks, especially of their mother. No it's not about dowry, or about financial differences in terms of standard, yet there is a doubt, a restriction, a self comfort zone of culture, caste which exists in the mind of Mothers and the families which is seeded in the mind of their children. I am here not even indicating the comparison of religions when it comes to marriage, which is a far more important problem in India.
A mother is a mother because she has children ; as much responsibility it is of a child to take care of his/her mother, it is equally important for a mother to really know what the child needs and adapt with time and this world. The mother who gave you birth, to the mother which is Mother Earth, each one needs equal attention and care. Check yourself. Check your deeds each minute. Do justice to your existence.
Have a Joyous Mother's Day; respect each other and the opinions. Lets attempt to make this world a world full of love.
Celebration shall continue. 🙂
'Khush Raho' use to say my greatest Grand Maa and the present one's are the reason each day to stay Khush.