It was this time of the year 2019 when my favorite season of the year had arrived in full swing and I wanted to witness the magical views of Dalhousie which I had seen in pictures only. Little did I know, that the place had more to offer than the snow clad churches and happening mall road.  

Duration – 2 days (Weekend)
Number of people – 1 (Solo trip) which turned out to be full of surprise.
Except Spiti Valley, most of my travels to Himachal Pradesh has been by HRTC Bus. It's super comfortable, on time, safe and clean. This time again it was my major mode of transportation. Friday night boarding at Delhi made me reach Dalhousie by morning. And just before 40 kms from the city the bus in which I was travelling had to be stopped to check some leakage of the fuel. That took about an hour to get repaired, however that gave me an opportunity to get soaked in the sun rays coming through the mountains and feel the place in the warmth of the sun. The chilling winters accompanied by bright sun has its own kind of luxury, Isn't it?
As soon as I reached the city, the pre booked cab driver was waiting for me to make me go around the place. From the city, I touched upon following places –
Kalatop Wildlife Sanctuary
Khajjiar
Panchpula
Satdhara Falls, Panchpula
Mall Road, Dalhousie
Chamera Lake
Rock Garden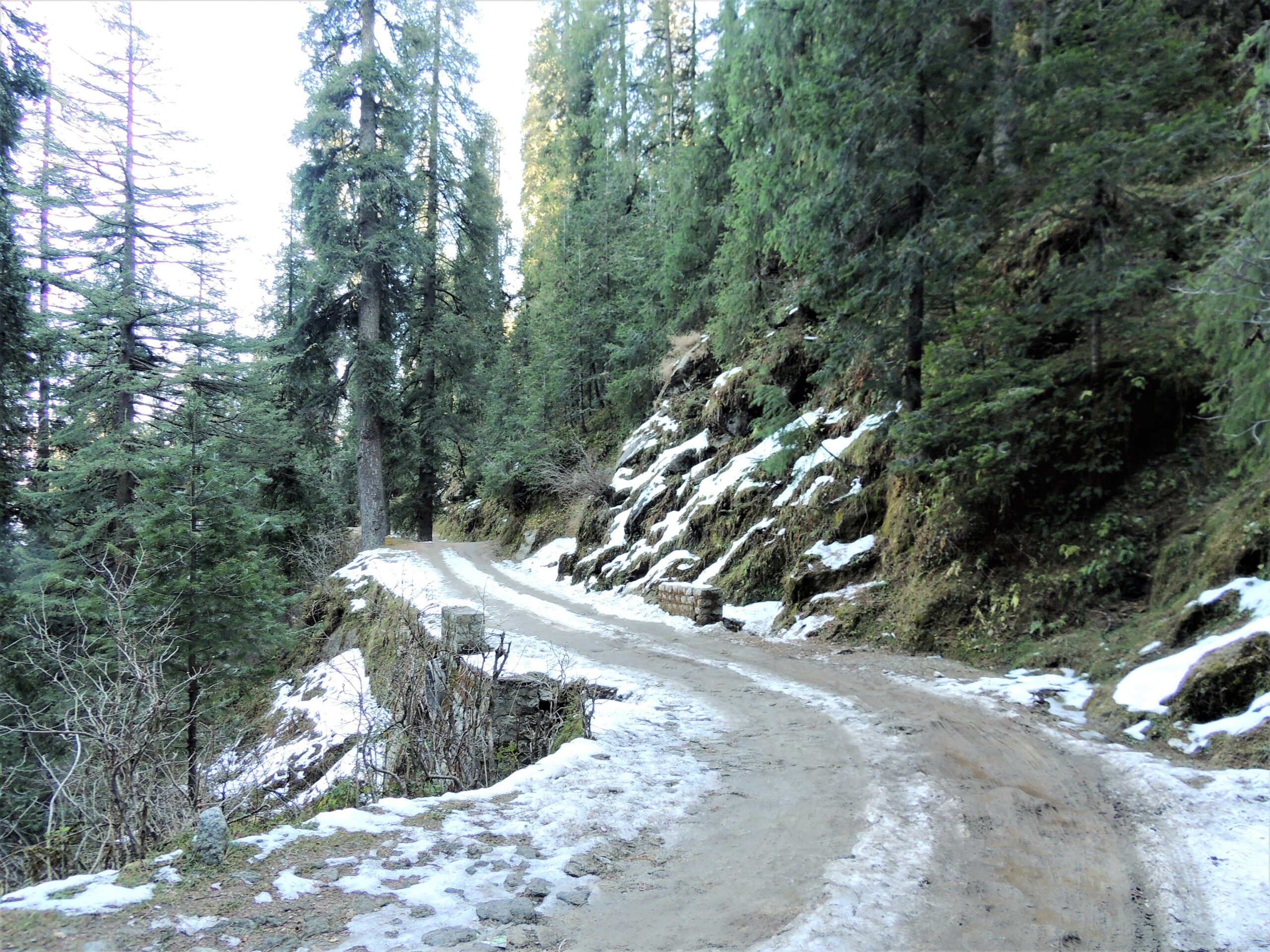 Kalatop Wildlife Sanctuary – The beautiful drive towards Kalatop Wildlife Sanctuary made me have fun with Masakkali and Kareena (sitting on my hand and head). Kalatop Wildlife Sanctuary starting point had witnessed snowfall a day before and that had made the view amazing. The 3-4 km walk inside the sanctuary was peaceful, wild, smooth, got to give opportunity to chat with strangers, picturesque and worth walking to reach to a point to witness Peer Panjal Range and enjoy hot tea with maggi and fresh onion pakoras.  It is located in the Chamba district in Himachal Pradesh. This is fascinating animal sanctuary, which is enveloped by fir and deodar woods. Located amidst the oak and coniferous forests and in close vicinity of the Ravi River.


Khajjiar – Also known as the mini Switzerland of India, Khajjar is a beautiful hill station located at a distance of 16 km from Dalhousie. With a small plateau and a freshwater lake, Khajjar is joy and little overrated. Situated at the foothills of Dhauladhar range of the Western Himalayas, Khajjar is a rare combination of three ecosystems- Lake, Pasture and Forests.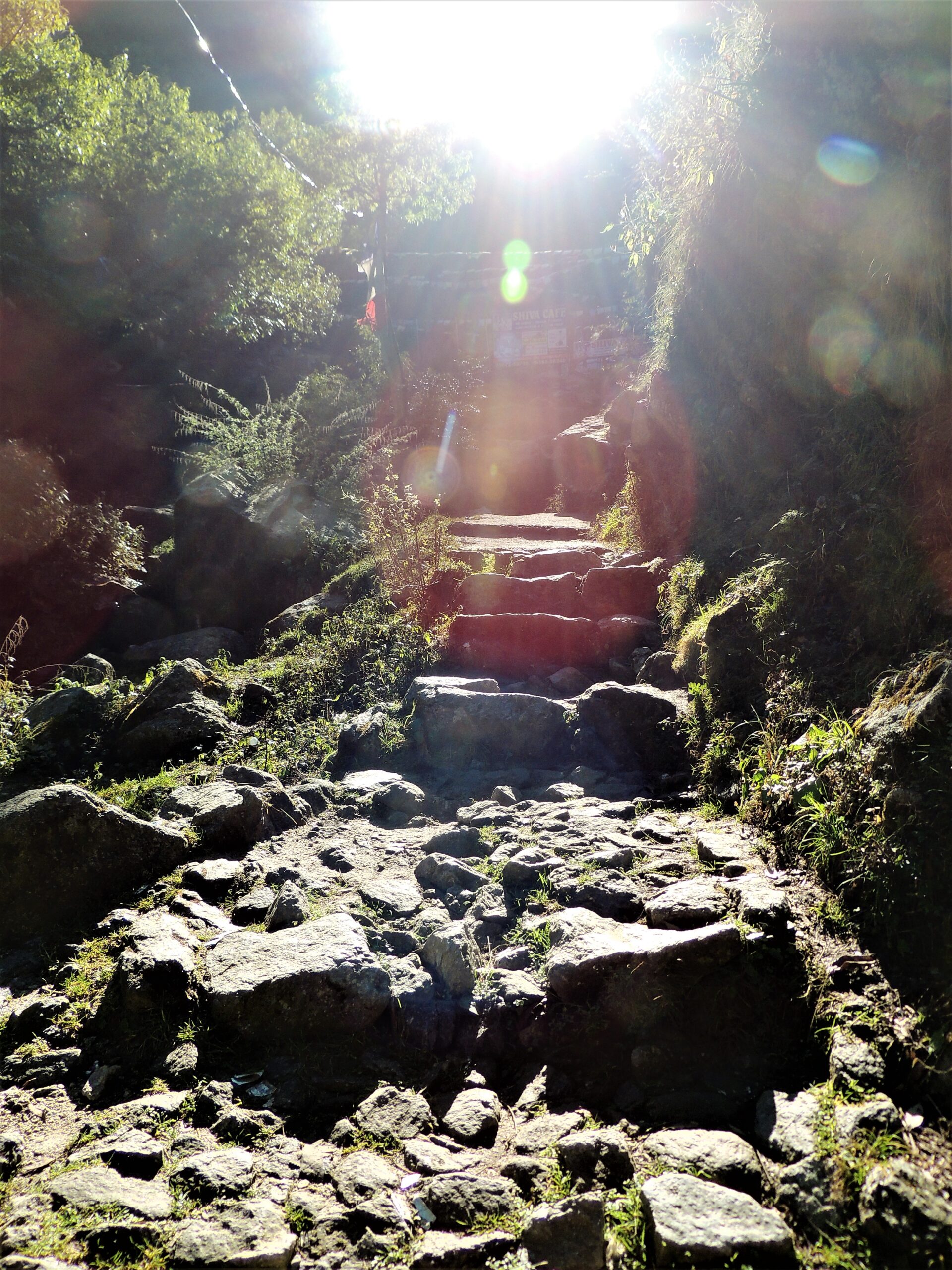 Panchpula – Panchpula is located approximately at a distance of 3 km from Dalhousie. It is a mother stream that flows through various parts of Dalhousie, feeding water to several other water bodies.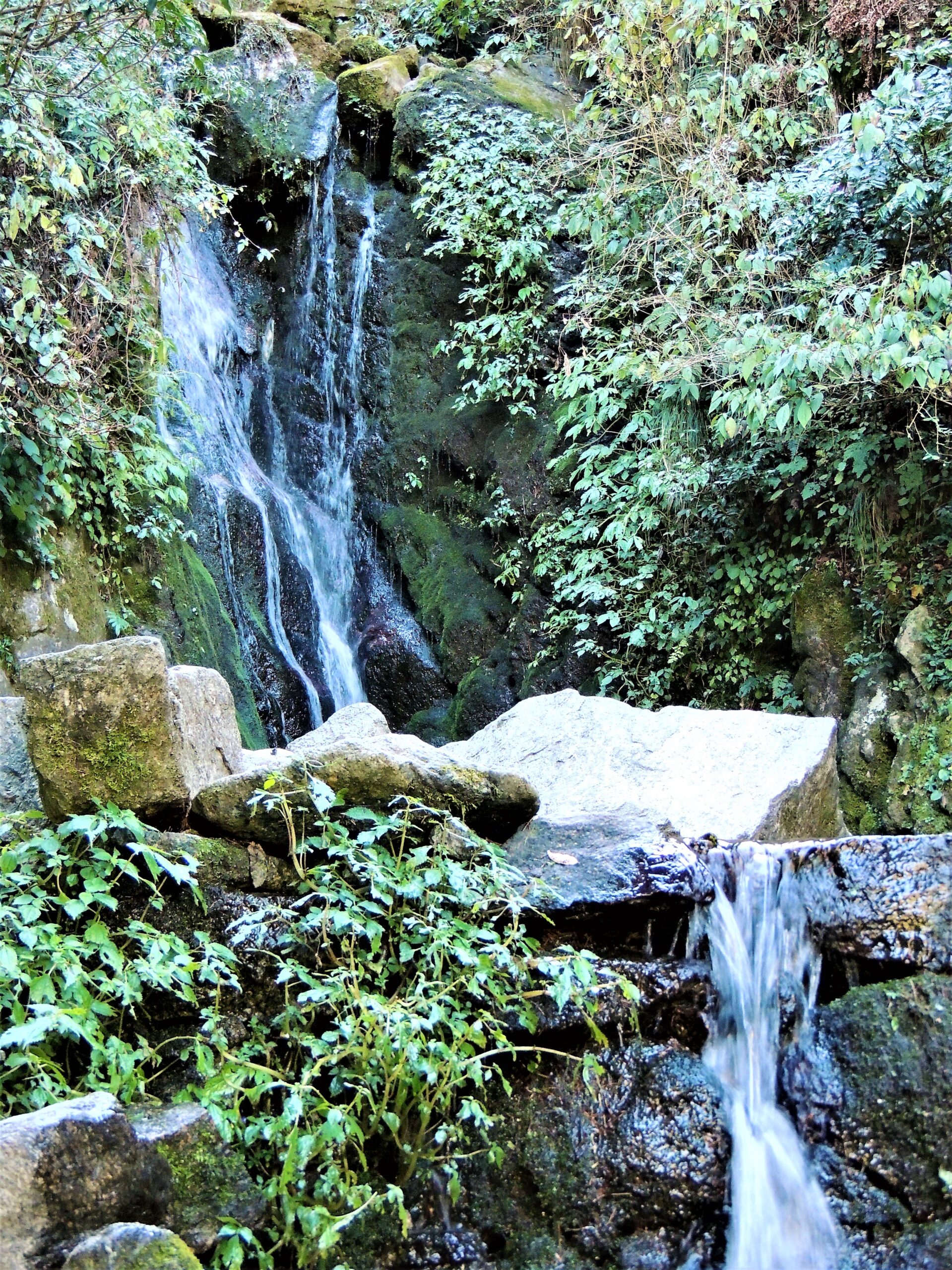 Satdhara Falls – Being situated at 2035 meters over the ocean level, the Satdhara waterfall proffers a tranquil environment and wonderful climate to all its visitors. The term Satdhara signifies 'a blend of seven streams'. The water from this waterfall is said have medicinal properties and healing powers. 
The Satdhara falls is based on the Panchpula route and is a beautiful traveller spot to visit with loved ones. It is one of the most prominent places to visit in Dalhousie. One can plan a day picnic with family and friends or just indulge in sightseeing.
Activities and attractions: Picnic spot, Photography, Sightseeing.
Mall Road- You get everything you can get in any other hill station. What attracted me was fruit based tea syrup, the one I got it was Apple based. And the local wine's a real delicacy, Must try.
Chamera Lake– Skim through the places to visit in Dalhousie and reach the Chamera Lake. Located in the Chamba district at a height of 763 M from the sea level, the Chamera Lake is a captivating destination. It is based approximately at a distance of 30 KM from Dalhousie. This lake was formed because of the Chamera Dam was built on the Ravi River.  It is a great place for all adrenaline junkies as it proffers a plethora of water sports.
So if you are looking forward to spending some peaceful time at this quaint location then admire the shimmering sunset here or else feeds your inner thrill seeker by indulging in varied adventurous activities.
I had one of the best times at Chamera Lake, where the wind had music and water was as pure as mirror. Some man made things are as beautiful and worthy as this place.
Interesting fact- There is Tikri village with a population of about 230 people which is not connected through road and people commute through boat even today. J
Activities and attractions: Sightseeing, Boating, Fishing and other Watersports
Rock Garden- Created by the diverting flow of natural hill streams, the rock gardens of Dalhousie are absolutely wonderful. It comprises of rocks strewn across natural streams of water and lush green surroundings overlooking the magnificent mountains and pristine air. Rock Gardens provides for a calm, peaceful and relaxing spot away from the hustle and bustle of the otherwise busy Dalhousie town.
Rock garden finds its name under some of the most peaceful and serene places to visit in Dalhousie. It is located on the way from Dalhousie to Chamera Lake and is worth a stop-over. It is the perfect place for nature lovers and photographers. Simply relax by the beautiful stream gushing from the rocks and chill with friends and have hot piping Maggi.
How to reach: Rock Garden lies in the way of Chamera Lake. Take a taxi or car to Chamera Lake and stop by to admire the beauty of this marvel.
And the cab dropped me to bus stand where I had dinner and boarded the bus back to Delhi. Unless I went to this place, I didn't know the place can be well covered just over a weekend. What are you thinking of? If you love winters and looking for a weekend trip, drive down or board a bus and explore the beauty in December (which is technically off season for the place).

With Happy Travel Memories,
Shruti