It was a month of September when we decided to visit this unexplored terrain of Garwal. Earlier, my husband was a little hesitant to visit Lansdowne, but he was completely in the awe of this place. Lansdowne was named after then Viceroy of India (1888-1894), Lord Lansdowne in 1887. Lansdowne is a place to admire natural scenic beauty and peaceful surroundings. One can get a glimpse of the well-preserved British heritage bungalows and churches. It's a place to enjoy the enchanting views of Himalayas surrounded by thick oak and blue pine forests.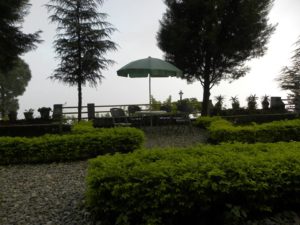 We left at around 4:00 am and covered the 250-kilometre route in five hours. The route was Delhi – Meerut – Bijnor – Najibabad – Kotdwar – Lansdowne, which was fun and a smooth drive. Though the stretch was largely a single road, it was quite neat and luckily, the traffic wasn't heavy. We checked-in to the Kasang Regency at around 9 a.m. The resort is a rare retreat for the seekers of peace, pristine beauty and pleasure in the Pauri-Garwal region of Uttarakhand. We quickly freshened up and savoured the delicious breakfast at the hotel restaurant. After the delicious meal, we started exploring the place.
The biggest and the most spectacular attraction of Lansdowne is its absolute calm and lazy air that envelops this town, for everyone! It was a trip to relax, enjoy the nature and spend time with each other. Though we haven't explored the every nook and corner, but some of the must visit places of Lansdowne are: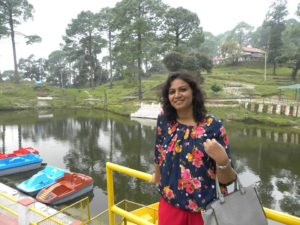 Bhulla Lake- It's a perfect picnic spot in the lap of nature. Located at just one kilometre away from Lansdowne City, this place is entertaining yet peaceful with tranquillity. Bhulla Lake is a man-made lake set amidst oak and Banj forest. You can also enjoy boating here and must try momos and maggie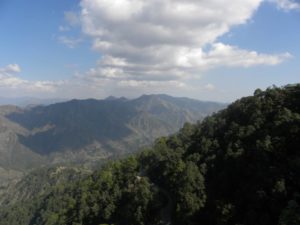 Tip n Top Point:- It is a place to get awestruck by the beauty of Garwal hills with majestic Himalayan range at the backdrop. Tip n Top Point is famous for its unmatched beauty and salubrious Himalayan air with a peaceful mind. The area is surrounded with pine and oak forest, which sets the right backdrop to make it even more serene and calm.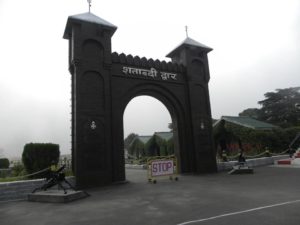 War Memorial:- This is one of the most visited famous and visited places in Lansdowne. The Garwal Rifles War Memorial was founded to make the heroism of Garhwal Regiment. The War Memorial gives you a glimpse of the pre-independence era and the history of Garwal Regiment, and their achievements.
Go out there, you might find some more!
Post by Mridu Luthra