Each experience of life makes us learn something incredible. Little did I know that I would get an opportunity to see and experience the most important part for temperature maintenance of the planet which is peaceful, candid, serene place at the bottom of the world – Antarctica! Travel has been a great teacher for me and it has made me evolve as a person, it has made me travel within. Then I was on a journey which was beyond travel, which had a meaning and a deep approach to each halt.

Antarctica is a continent visited by few lakhs of people in the world and few thousands from India. I consider myself to be lucky enough to get this opportunity and explore how life can be in and around the continent. The purpose of this journey was to gain knowledge about the 7thcontinent and bring back beautiful and heart breaking footage of Antarctic Peninsula, caused due to Global Climate Change.

On February 23rd 2018 I started my journey from India to reach Argentina and then sail further. On 28th February we started the sail from Ushuaia, Argentina which is also known as a Southern most city of the world and End of the world. The sail was through a patch of Ocean called Drake Passage which is considered to be the most dangerous patch of Ocean in the World.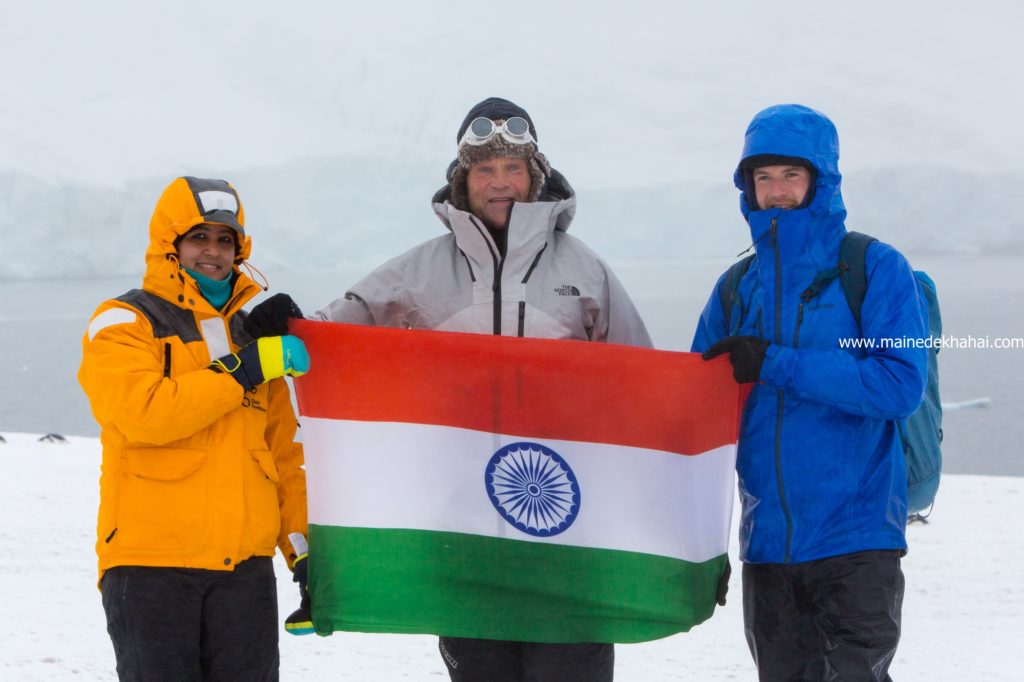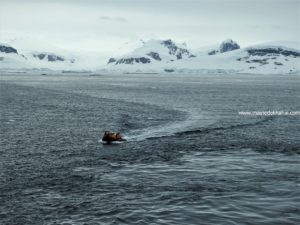 You will do it, if you believe in it!
There can be times when your dreams are bigger, far bigger than reality. A dream which might put the people around you in doubt and that energy might travel to you often. ONLY IF you believe in it, you will do it!From the day I got shortlisted by 2041 organization to be a part of the expedition where 90 people across the world would be, I listened to my heart. Thinking to start this journey wasn't easy, since it required fitness and good amount of US dollars to reach that far. Deep in my heart, I knew I would be able to figure out a way to spread a message about the expedition and put in a request to the people around me to help me out. I had that conviction to convince them about my efforts and goals.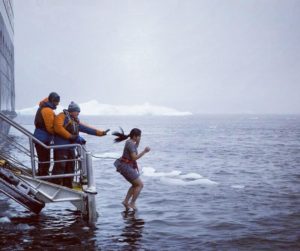 Listen Carefully!
Pre Travel – I reached out to 220 companies and spoke to plethora of people, made connections and got to say and listen more and more. One idea led to another. People helped in their own ways. You never know what works.Post Travel – I got to interact with people from various states of India and from 20 countries across the world. Each one was an extraordinary individual and has been up to something totally unique and significant in their own walk of life. There is so much to learn when you listen.
Moreover the scenic beauty of the place was incredibly pure to attract our minds and pay attention to the message the Nature was wanting to give. The message to save itself through our acts!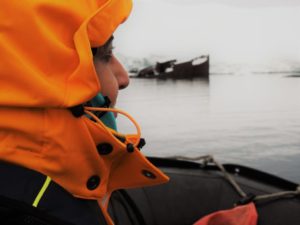 Don't be afraid to Take Risks!
Often we are told to take risk at work or at home or during a travel! We tend to escape a tougher route and take a way which is easy and much known. Taking risk is the only way through which you tend to gain self-confidence. Nothing teaches better than experience.



Introspect often and discover a better You!
Taking advice is a great idea. How about talking to self. Antarctica gave plenty of opportunity and time to ponder over own doings and better self.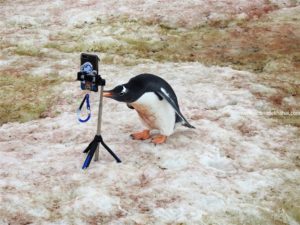 Disconnect to Reconnect – Travel to a place with no Phone Network connectivity once in a Year!
Daily routine takes all of us to a point of coalition of Real self and The Self which has been running all around. Taking a break and disconnecting with every artificial thing can be a great idea to re-energize yourself and reconnect with everything and being in a better spirit.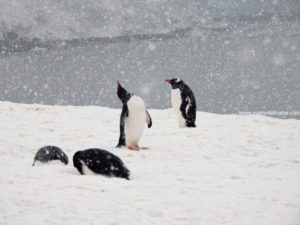 Curiosity is the King of Wisdom!
While we stepped on several islands in Antarctic Peninsula, from some distance we got to observe Penguins, the most curious creatures out of all on the continent. They got to watch us humans in their home, they watched out the flag placed for demarcation, they watched the cameras placed all around, they kept enjoying themselves when it was snowing and even later and kept one eye to see how we behave with them and their place. Spending time with them got to give me a reminder how important it is to stay curious. Staying curious and inquisitive brings a sense of awakening and brings up the caliber to relate to the changing dynamics around us and the environment; be it of our workplace, lifestyle or Nature we live in. Curiosity brings awareness to appreciate and acknowledge the positive change and correct and amend the negative happenings.
Appreciate what you have!
Gratitude is something we have been taught about since childhood by our parents and in school through Moral Science book. And time and again it has been proved that, that's the best practice to have a better and healthy living. Antarctica is home to no human. The fact is slowly the wildlife there is suffering due to human inappropriate activities in their own homes, own land. The rising temperature is melting the frozen part of the world which is responsible for maintain the temperature of the globe. Only when we would be able to appreciate the resources we have in and around us, can we have an absolute living.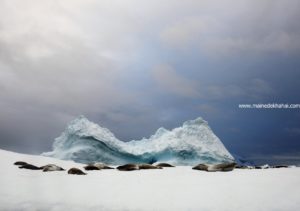 Live in peace, instead of resting in it!
How do you attain peace? We often think. How about living in peace?Those two weeks in Antarctica brought each day which was being lived in peace. Peace of mind, peace with desires, peace with ambitions, peace with anguishes if any. With no technology to communicate, we got to be in an environment which brought us further close to nature and gave us ample of space in our minds to understand the importance of living in peace. How about making it a way of life? How about making peace a journey to be lived than the destination we aim to reach to.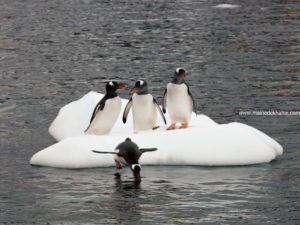 Respect Each other, especially Nature and it will love you back manifold!
What we give is what we get, we often come across this phrase. Be it with ourselves which makes us have a healthy living, with others which define our relationships or with Nature, which tolerates us to the limits and which is responding now in many ways which aren't good for us humans. To have a healthier life, we need to respect and respect much more.
Freedom, Peace & Love are inter related and the ingredients of a healthy living!
There are various kind of Seals, Penguins, Whales. A certain type have ability to kill the other and that's nature. Often Seals and Penguins and Albatross are all found at one place doing their own stuff. They maintain peace and they show their love for each other. They are free and they know well their limits. That's the beauty of freedom – it doesn't bind you for anything.
Thanks for the read.
Shruti