People with whom you travel matter over place, a friend of mine always say and it has been true through our experiences. For the journey to Antarctica there was a twist to this saying – Because of the place, I happen to connect with so many iconic individuals, with whom otherwise I would have never got a chance to interact and have great knowledgeable and deep conversations with.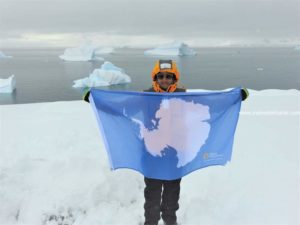 It all started in Dec 2016 when one of my friend was about to go in few months to a place which for me was only in Geography classes/ books/ pictures on internet. I use to think that this place is not meant for common people. It's only for Researchers. In fact I use to think that Antarctica is a place which is out of the world map lot of times because reaching there is not allowed and is out of possibility unless one is an explorer, a polar explorer. And I was quite happy till then with my domestic travels in my country India. Till then I was happy and use to be sad seeing the changes happening at various places within India which is naturally rich and has got abundance of places to explore. I, who is a nature lover have been travelling to desert, snow clad mountains, beaches and villages to Metro city. I can say I have experienced most of the beautiful locations in India and at the same time I am living in a time where I have seen these places changing and slowly dying with change in climatic conditions.

That very moment when I got to know about the opportunity that a common man can have from my friend, my excitement was on a different level.

A Journey to Antarctica, sounded exciting! It sounded interesting, very interesting, let me express myself in different words meaning very similar   – exciting, enthralling, unimaginative, reaching out to the impossible ; to me every second from the time I got to know about the expedition that my friend was going to be a part was SUCH. I was happy for him and wondered if I can ever make it to that magnificent place that also for a cause.  A cause which has to do with each one of us. A cause which is about understanding the importance of renewable energy, recycling and sustainability and let others also get empowered by the same. A cause to understand why Antarctica is important. My excitement was high, less because of the place and more because of the legends related to it, the idea of bringing tomorrow's leaders from across various countries in the world for one reason, Climate!
I started doing my research through reading blogs, watching videos and I spoke to various people who have been on the expedition to Antarctica. Some went as explorers, to mention India's Ajeet Bajaj is the first Indian to walk to both poles. I got to have a chance to speak to him. I happen to speak to various Officers in Indian Defense forces who have been to the continent or had got chance to go but chose not to for their specific reasons. I spoke to various alumni of 2041, who gave me reasons why a common living individual should go and how much worth it is going to be – worth because of the place, people, experience, challenge, uncertainty, a chance to do something beyond regular life and regular job. After each conversation with these ambassadors I kept getting inspired to try and take a step to try to do something extraordinary and challenging for me.
When I checked on the fitness and cost involved in the entire bit I found fitness level to be there for me and funds required a challenge. I had to raise $ 23000 and while I applied for participation I was clueless of the way and strategy to make it to the 7th Continent.
On September 23rd 2017 night I received my selection letter, the mail about the same was seen by me on 24th September morning. Festivals month in India was going on and there was lot of work in office, hence Saturdays were working for few weeks. So it was one of those working Saturdays. The sense of attainment I had by merely seeing the letter was no less than the result time during school. I was very delighted to see the letter and I couldn't resist telling about it to my colleague sitting near me and some close friends.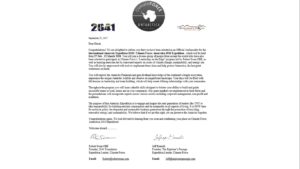 From that very day, in my every talk there has been one thing common, Antarctica.
Shruti